The Suez Canal remains open tonight, but one of the major port cities on it is virtually shut down, with the "soccer riot" protests that have killed over 50 people in the past month breaking out again in force, with demonstrators slamming the continued curfew and "emergency" law placed on Port Said.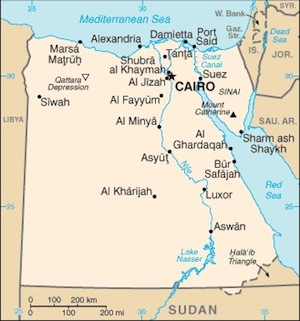 The Port Said protests got their start last month, after a court announced a death sentence for 21 fans of the local Al-Masry soccer team related to a soccer riot in 2012. The sentence sparked new riots, and then the funerals of those slain in that riot sparked another, leading to the imposition of a curfew.
Despite promises from the Morsi government that the curfew and state of emergency were very temporary, however, the policy has endured for almost a solid month now, with anger at the damage such measures are causing in cities that rely on shipping and tourism for much of their economy.
The military has been deployed to keep the canal itself open, but the administrative buildings were forced closed by the sheer number of protesters marching through the streets.
Last 5 posts by Jason Ditz