22 people were killed in a series of attacks today in and around Pakistan's northern tribal areas, with militants moving against police targets as well as tribesmen seen as pro-regime.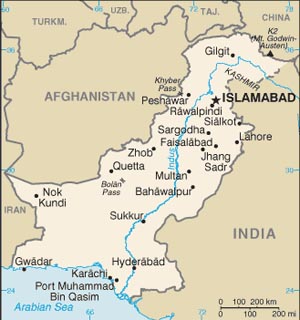 The largest of the attacks hit the Orakzai Agency, where a pair of IED explosions targeted members of a tribe whose leadership is largely pro-military, with at least nine people killed and an unknown number of others wounded.
Also hit was the Hangu District, where seven people were killed in a suicide attack against a police checkpoint. Another group of attackers tried to hit a police station in Bannu, with the six attackers all reported killed.
The attacks were blamed on the Pakistani Taliban, but there are so many different groups being referred to by that name it was not particularly specific. The attacks are, however, likely to make efforts to negotiate a peaceful settlement with some of the larger factions all the more urgent, and difficult.
Last 5 posts by Jason Ditz