Iranian Vice President Fereidoun Abbasi has confirmed that Iran has begun the installation of its new generation of more efficient uranium centrifuges, and that the installations began a month ago.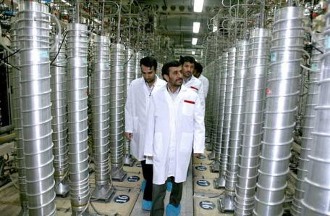 Several reports had already emerged to that effect, and the IAEA was of course informed beforehand, but this is the first formal Iranian acknowledgement of the installations in Natanz.
Abbasi says that the new centrifuges, believed to be dramatically better than the aging models they currently use, will only be used for the production of low-enriched uranium for nuclear fuel.
Most of Iran's enrichment is at 3.5 percent, the level needed for the Bushehr power plant. A small fraction is also enriched to 20 percent, the level needed to produce fuel rods for the Tehran Research Reactor, an aging US-built reactor that produces medical isotopes.
Last 5 posts by Jason Ditz