The Israeli military raided multiple cities in the West Bank today, capturing 23 members of Hamas' political wing, including three Palestinian MPs from the party in a move many see as an attempt to derail the Palestinian reconciliation talks.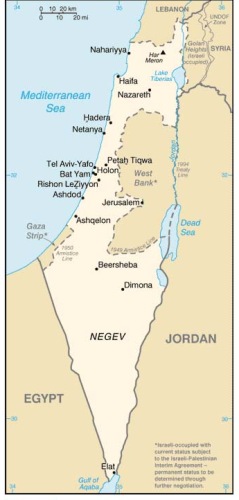 Fatah leader Mahmoud Abbas agreed to talks on forming an interim government including Hamas and leading up to free elections, the first since 2006 when Hamas won the election and, at the behest of the US and Israel, Abbas decided to ignore the results and retain power.
Israel has condemned the reconciliation talks, insisting that they will never negotiate with the Palestinians if Hamas are part of their government. Since they aren't negotiating with Fatah as it is, this threat is seen to have less and less impact on the decision to reconcile.
Whether Hamas will win the next election the same way it did in 2006 is very much unclear, as much has changed in the last seven years, with Fatah taking over virtually the whole West Bank and Hamas ruling the Gaza Strip.
Last 5 posts by Jason Ditz