Meeting with French President Francois Hollande in Paris, Vice President Joe Biden cheered the French decision to invade Mali last month, saying it was a "decisive action" in the interests of the US and proved the power of the French military.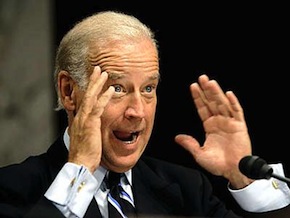 He also said that the Obama Administration is throwing its weight behind the French proposal for the creation of a UN force to occupy northern Mali as soon as "prudent."
France is eager for the international community to take over the burdens of the war they started, with officials saying they hope to be able to withdraw troops from Timbuktu by the end of the week.
French officials have downplayed the risks of being mired in Mali long-term, but this rests on the assumption that either the African troops or the UN will take over for them. Since so far the African troops sent have been untrained and under-equipped, this is a major assumption.
Last 5 posts by Jason Ditz