Israeli Central Command chief Maj. Gen. Nitzan Alon has issued a letter to commanders operating in the occupied West Bank admonishing them to "show restraint" and to "strictly adhere" to the rules of engagement for Israeli forces after several incidents led to the deaths of uninvolved civilian bystanders.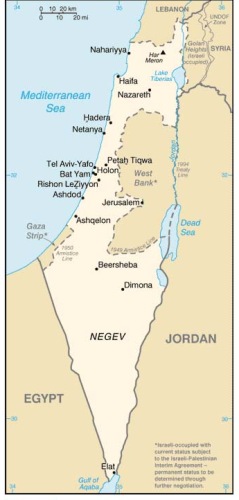 Maj. Gen. Alon warned that unjustified killings were harming the Israeli military's legitimacy in the eyes of both Israeli society and the international community, and that it could fuel violent demonstrations among the occupied Palestinians.
The letter reflects complaints earlier this week in a statement by human rights group B'Tselem, which noted that the Israeli military regularly violates its standing orders related to live fire in the West Bank, leading to civilian deaths.
At the time the Israeli military condemned B'Tselem for that statement, saying it was "biased" and insisting that the killings were under investigation. Alon's comments suggest, however, that the criticism was spot on.
Last 5 posts by Jason Ditz