Elections in Israel are always unique, but historically they have several things in common, and one of the most enduring factors is that split votes have left the Ultra Orthodox parties, usually Shas, with the role of kingmaker, able to negotiate disproportionate power out of a relatively small number of seats.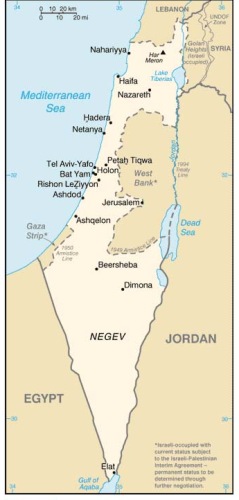 Their number of seats are roughly the same as always, but this time around Shas, and its smaller counterpart United Torah Judaism (UTJ) are finding themselves far from kingmakers, and with Prime Minister Benjamin Netanyahu and newcomer Yair Lapid getting closer and closer on government talks, the two are seen as unnecessary and even potentially unwelcome additions.
Lapid's 19 seats make him a force to be reckoned with, and having campaigned heavily on ending special treatment for the Ultra Orthodox in Israel, he is now said to be opposing having either Shas or UTJ in the government.
Desperate to avoid being the other opposition faction (and not even the big one with Labor already preparing to lead the secular opposition), the two parties are said to be working on forming a unified bloc of 18 seats, then trying to make themselves a credible rival to Lapid in Netanyahu's eyes.
While such a government is theoretically possible, it would seem to be much weaker, with Shas having several enemies on the secular far-right. Netanyahu is hoping to bring both on board, but that seems to be very difficult to pull off.
Meanwhile, the Lapid angle seems to be moving closer and closer, with Netanyahu reportedly offering him either Finance or Foreign Ministry portfolios. Lapid denied that such offers were official yet, saying talks hadn't advanced to portfolios.
Last 5 posts by Jason Ditz