Malian officials have reported that the central town of Konna, which fell to advancing rebel fighters last week, has come under their control once again today, adding that "heavy losses" had been inflected on the rebels.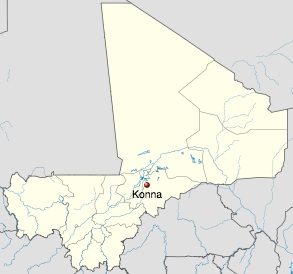 Konna is a strategically important town, linking the northern deserts to a system of roads that give it access to many of the southern cities still held by the regime. French warplanes have pounded the town since the beginning of their invasion over the weekend.
Malian officials also initially claimed to have retaken Diabaly, the southern town which fell to rebels earlier this week. The claim has since been disputed, with some claiming "mopping up" operations, and the French insisting the town is only "surrounded."
Though Diabaly is less strategically important than Konna it is perhaps a bigger deal psychologically for the rebels, as the town was the site of a military massacre of foreign Muslim clerics in September, and symbolic of the rebels' hostility to the southern junta.
Last 5 posts by Jason Ditz