Iraqi Prime Minister Nouri al-Maliki has ordered the military to close the nation's only border crossing with Jordan, citing unspecified "security concerns" and insisting there was intelligence information behind the decision.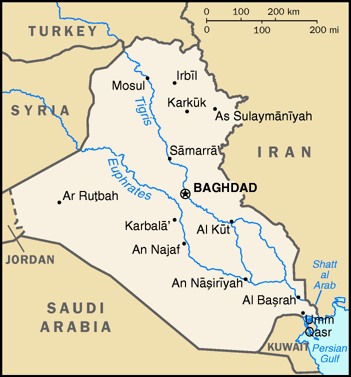 The closure will have a major impact on business in the Anbar Province, the Sunni-dominated province of Western Iraq that has been the center of anti-regime protests, and many protesters believe the move is intended to "punish" them.
The protests in Anbar have grown in intensity in recent weeks, and sympathetic protests have broken out in Baghdad's Sunni neighborhoods, with politicians calling on Maliki to resign and schedule early elections.
Maliki has rejected calls to resign so far, insisting the protests are "unconstitutional." He has some support among the nation's Shi'ite majority, and pro-regime rallies have been held in southern Iraq in recent days. Yet Maliki's hold on the Shi'ite community is far from absolute, with influential cleric Moqtada al-Sadr endorsing the protests, and MPs from his Shi'ite-dominated Iraqi National Alliance throwing their support behind calls for early elections.
Last 5 posts by Jason Ditz