Long-standing Congresswoman Ileana Ros-Lehtinen (R – FL), known primarily for her pro-Israel views and her enthusiast view towards the assorted wars the US is involved in, has been tapped to lead the House Foreign Affairs subcommittee on the Middle East and North Africa.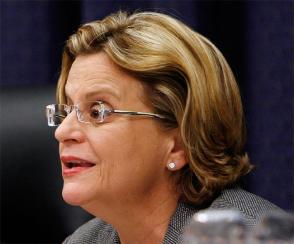 The subcommittee is a new one meaning Ros-Lehtinen will be able to set the stage for what its duties and interests are. The smart money is on her nomination meaning the subcommittee will center on war with Iran and Syria, while supporting Israel in whatever ways the next Israeli government wants.
This sort of Israel-centric position is likely to make the subcommittee a very cushy one for incoming Congressmen, hoping to get a chance to solidify themselves as part of the mainstream DC foreign policy apparatus, with its singular interest in passing resolutions underscoring the status quo of US belligerence in the region at any given time.
Ros-Lehtinen had been the head of the entire Foreign Affairs Committee in the previous Congress and will be replaced by Rep. Ed Royce (R – CA), who announced her transfer to the new subcommittee today.
Last 5 posts by Jason Ditz