Though most of the "confirmation battle" focus lately has been on Sen. Chuck Hagel's path to Pentagon chief, a much uglier battle looks to be shaping up on the CIA Director post, with President Obama appointing top adviser and torture enthusiast John Brennan.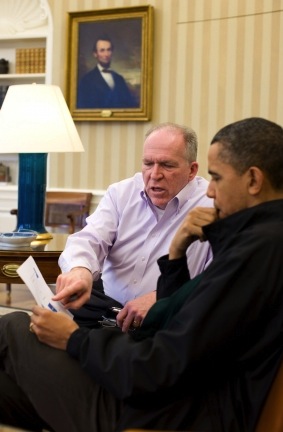 The road to Brennan's confirmation is sure to traverse the long and uncomfortable matter of his career, with Sen. John McCain (R – AZ) in particular expressing concern about Brennan's nomination given his years overseeing and publicly advocating abusive interrogation and extraordinary rendition.
Brennan was one of the Bush Administration's most public advocates of torture, loudly insisting Bush-era mistreatment of detainees had "saved lives" and wasn't a big deal because they were terrorists anyhow. Since then, Brennan has moved from the face of Bush-era torture to the face of Obama-era assassination.
And now, Brennan stands on the brink of taking over the CIA helm, replacing Gen. David Petraeus, who was forced to resign in the face of a scandal relating to mishandling of classified data with respect to his girlfriend/biographer. Before he gets there though, he'll have questions to answer.
Last 5 posts by Jason Ditz