Israeli settlers have once again attacked the West Bank village of Jalud this evening, according to Israeli military officials, marking the second consecutive night of attacks and vandalism against the village by settlers from nearby Esh Kodesh.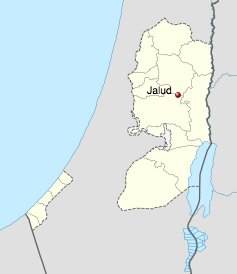 The settlers reportedly throw stones at random villagers, damaged cars, and even broke into one Palestinian's home, beating him up before they eventually wandered off. Officials say the attack stems from Esh Kodesh's claim to Palestinian farmland near the village. The Israeli military has confirmed the farmland belongs to the Palestinians.
So far the incidents are relatively small compared to past settler attacks, in which Palestinians attempting to harvest olives were savagely beaten with clubs, a matter which the Israeli military never really did address to anyone's satisfaction beyond trying to deploy more military police near the village for future harvests.
Indeed, even today's report of a continued attack carried the special IDF blend of annoyance at the whole situation, saying that keeping the settlers from attacking Jalud was diverting them from "the primary mission of protecting Israeli citizens."
Last 5 posts by Jason Ditz