While most of the Israeli Central Elections Committee's time focuses on attempts to ban candidates and parties from next month's election, they can also ban slogans apparently, and proved so today by moving against Eretz Hadasha.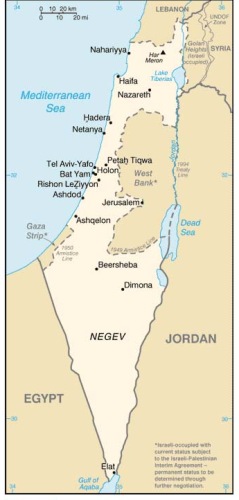 The party, whose name means "New Land," was started by a former adviser of Defense Minister Ehud Barak, and has sought to run with the name "Eretz Hadasha – the Front to Topple the Capitalist Government."
The slogan that got them in trouble however was the centerpiece of their campaign, vowing to "bring down plutocracy." The CEC banned this slogan, insisting there is no evidence that there is a plutocracy to bring down.
Party chairman Eldad Yaniv vowed to appeal the decision to the High Court, saying that it was the plutocracy within the CEC which had made the decision, and underscored the need for a "new land." The party has not been polling significantly, and such controversies have been the bulk of their media attention.
Last 5 posts by Jason Ditz