Somali militant faction al-Shabaab has issued a statement today publicly criticizing high-profile member Omar Shafik Hammami, an American jihadist who has repeatedly issued statements criticizing the group's leadership.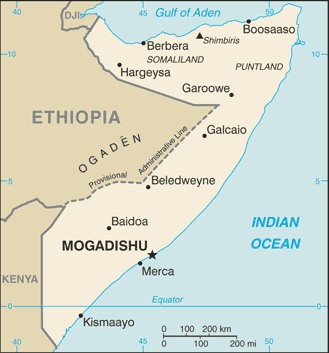 Hammami, who also calls himself Abu Mansour al-Amriki, has been issuing jihadist-themed rap songs for years, and claimed earlier this year that less-hip members of al-Shabaab were plotting to kill him.
The statement rejects this claim, and insists Hammami is "narcissistic" and that his videos are motivated by his "pursuit of fame" rather than sincere support for the rest of the organization.
The FBI added Hammami to their list of "most wanted terrorists" last month, saying he is a threat to American interests. Other than rapping about wanting to "wipe Israel off the globe" it isn't clear what, if anything, he actually does, however, and this statement suggests that al-Shabaab considers him more of an irksome distraction than a serious "operative."
Last 5 posts by Jason Ditz