European Foreign Policy Chief Catherine Ashton has condemned Israel's Foreign Minister Avigdor Lieberman for comments yesterday during which he likened the EU's opposition to settlement expansion to the Holocaust.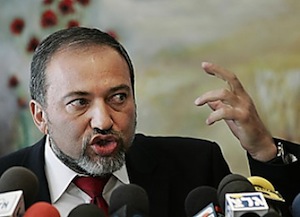 Ashton called the comments "offensive and inappropriate." Israeli opposition figures also faulted Lieberman for the statement, saying it would further drive a wedge between Israel and the EU.
His comments in an interview with Voice of Israel, included accusing the European Union of having a "Holocaust attitude" and in comments to the Yisrael Beiteinu Party he likened EU opposition to the settlements to the attitude in Europe in the late 1930's.
Several members of Israel's far-right government have expressed annoyance at the EU's opposition to expanding settlements deeper into the occupied West Bank, but the rest have stopped short of the sort of comments Lieberman made.
Last 5 posts by Jason Ditz