Judicial Council Blasts Mursi Statement as 'Frail'
by Jason Ditz, November 26, 2012
A five hour negotiation between Egyptian President Mohamed Mursi and the nation's top judges has failed, with the president's office issuing a statement reiterating his claims of immunity from judicial review, while maintaining that the power is "temporary."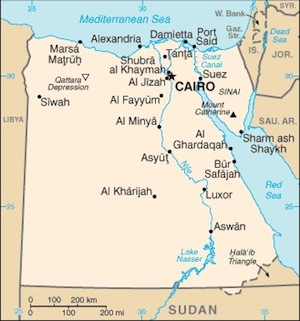 The failure was a surprise, as Justice Minister Ahmed Mekki had suggested the two sides were almost certain to come to a compromise, with hints that the two sides would agree Mursi's power would only cover "sovereign" matters.
Mursi has insisted the edict was meant to protect the constitutional committee, but the judicial council issued a statement blasting today's statement as a "frail" attempt at justification, and reiterating their own opposition.
In the meantime protests are expected to continue, while the Egyptian military remains the x-factor in the situation, so far avoiding any role in the dispute but having previously had designs of their own of uncheckable power.
Last 5 posts by Jason Ditz