At least 37 people have been killed and scores of others wounded nationwide as Taliban factions claimed credit for several bombing attacks in Pakistan, ahead of the start of the D8 Summit in Islamabad.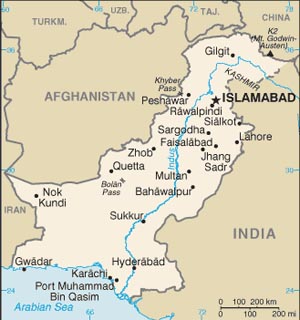 The deadliest single attack was overnight in Rawalpindi, where a suicide bomber attacked a Shi'ite procession commemorating Muharram, killing 23 people and wounding over 60 others. The Pakistani Taliban faction which claimed credit for it said the Shi'ites were "defiling the prophet."
It was the worst single bombing in Pakistan since mid-June, and while it is unclear if the summit's timing played a role (Muharram marches are regularly targeted), it couldn't have come at a worse time for the Zardari government, which is trying to sell a "changed" Pakistan to the other major developing nations at the conference, aimed at improving trade.
Elsewhere in the nation, a bombing hit a Shi'ite mosque in Karachi, and targets in the major cities of Peshawar and Quetta were also hit. Each were claimed by domestic Taliban factions, but President Zardari pinned the incidents on extremists from "abroad" trying to impose policies on the Pakistani government.
Last 5 posts by Jason Ditz