Peshmearga forces have deployed deeper into the disputed area between the Kurdistan Regional Government (KRG) and the Kirkuk Governate, part of the Iraqi central government's domain, as the two sides remain on edge over a possible battle.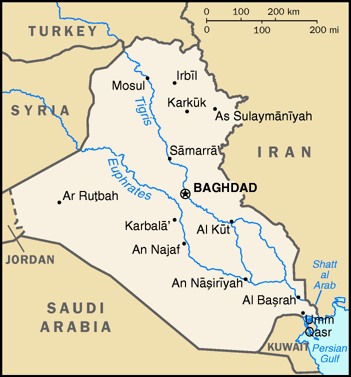 A commander for the Peshmearga reported that his forces were deployed to Khanaqin, a city which has been disputed for years. The Iraqi military has deployed increased forces in the area as well as tensions grow.
The Iraqi Army says that the moves are design to "protect Iraqi sovereignty," but Kurdish officials see the moves as aggressive against Kurdish towns on the frontier, and indeed the two explanations are basically the same thing, with the Iraqi central government never really satisfied with the KRG's autonomy.
The long-standing dispute could very quickly come to a head, however, with the Peshmearga liking its odds of holding off the Iraqi military now, at least compared to the prospect of waiting until the Maliki government acquires more weaponry abroad, something Kurdish officials have long argued is more about reconquering Kurdistan than about defense.
Last 5 posts by Jason Ditz