Afghan President Hamid Karzai today ordered a full takeover of the Bagram Prison from the United States, saying that the agreement President Obama signed to keep troops through 2024 obliges the US to complete the handover.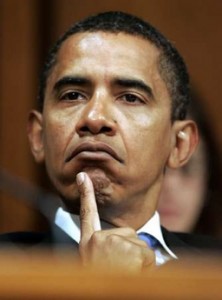 The US began the handover in early September, but paused the move days later, claiming that they were "concerned" Karzai might give some of the detainees trials, something which the US claims the agreement forbids.
Karzai has conceded as much in the past, saying that he doesn't have absolute control over the Afghan court system and can't forbid them from trying detainees if they've a mind to. With many of the detainees held on little to no evidence, this is absolutely unacceptable to the US.
But the US was mum on today's announcement, issuing a statement simply reiterating that they "support Afghan sovereignty" but not mentioning the prison. Analysts say Karzai's comment is an attempt to convince the US to finally take a public stance on the matter instead of just the indefinite pause.
Last 5 posts by Jason Ditz