A minivan full of Afghan civilians ran into the roadside bomb in the Farah Province of western Afghanistan today, killing 17 people and wounding a number of others. Nine women and one child were among the slain.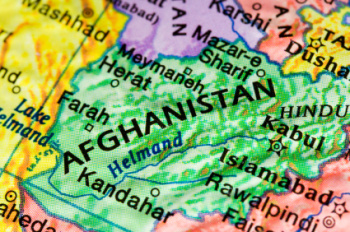 No group has claimed credit for the attack, but provincial police say they believe that the Taliban was responsible. Several insurgent groups have been planting roadside bombs nationwide, usually aimed at NATO patrols, or local security forces.
31 civilians were riding in the van, which was virtually entirely destroyed by the bombing. A number of the civilians were said to be riding on the roof of the van. 10 were reported wounded at first, but since then it appears to have risen to 14, everyone who wasn't slain.
In over 11 years of warfare, Afghan civilians have borne the brunt of the conflict, with NATO attacks on the Taliban and the Taliban ambushes often ending with bystander victims. NATO insists the vast majority of slain civilians are the Taliban's fault, but the figures are hotly contested.
Last 5 posts by Jason Ditz