Iranian Foreign Minister Ali Akbar Salehi expressed optimism about an upcoming meeting with the UN nuclear watchdog over inspections at a military site suspected of activities related to Iran's nuclear program.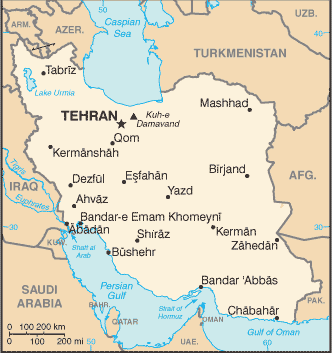 IAEA chief Yukiya Amano has pressed Iran over the months to grant the IAEA immediate access to the Parchin site, but Iran has resisted since the site is outside IAEA jurisdiction given it is not a declared nuclear site.
The meeting is to be held on December 13 in Tehran on possible inspections at Parchin.
"We are hopeful that with the positive step Iran has taken in resolving this issue … this meeting will identify a framework of cooperation in regards to the issue of a visit to Parchin," Salehi said.
Some suspect that Iran is engaging in military activities related to its nuclear program. But both US and Israeli intelligence continue to find that Iran's nuclear program is not being weaponized.
And the IAEA's latest report, and Israeli intelligence, conclude that Iran has diverted much of its enriched uranium to peaceful scientific research and medical isotopes, as it promised.
Last 5 posts by John Glaser