According to Israeli Channel 10 News, Foreign Minister Avigdor Lieberman has informed the European Union of his intention to destroy the entire Palestinian Authority in retaliation for a successful bid at UN recognition.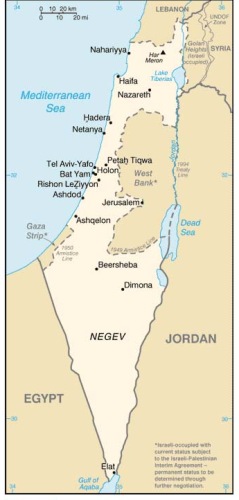 "I will work to ensure the PA will collapse," Lieberman reportedly told EU Foreign Policy Chief Catherine Ashton, adding that even the effort to obtain such recognition means an end to any possibility of resuming peace talks.
Israel's far-right government has been talking about the possibility of "punishment" of the Palestinians for seeking UN recognition as a non-member "observer state," but the destruction of the PA is likely to be controversial even within Israel's cabinet.
And even moreso with the Israeli election just months away, and opposition parties tapping PA President Abbas as the best chance for peace negotiations, while criticizing Lieberman and his bloc for being unreasonable in their approach.
Lieberman's threat may reflect his own goals, but it seems extremely impractical, because it leaves Israel to deal with millions of Palestinians and leaves Hamas as the only significant Palestinian faction in the absence of Fatah's PA.
Last 5 posts by Jason Ditz