Israeli officials continue to make bellicose threats to the Palestinian Authority about the "retaliation" they are liable to make in response to the move, but Palestinian officials say they will continue with their effort to be recognized as a non-member state at the United Nations.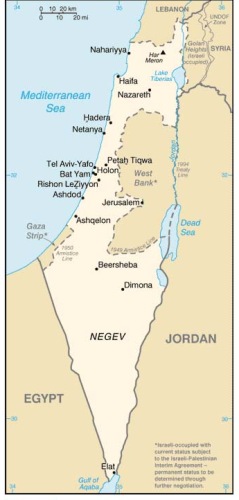 Israel's government has objected to the recognition, saying the Palestinians can only have a state with Israel's explicit permission. Though Israel has managed to get US promises to veto such recognition in the Security Council, the vote in the UN General Assembly has no such veto possibility, and is expected to pass overwhelmingly.
Which has the Israeli Foreign Ministry planning a "special meeting" to brief its ambassadors on exactly how they are supposed to oppose the Palestinian bid, and emphasize that it would "result in the cessation of the peace process."
This threat would likely be taken much more seriously, however, if the Israeli Foreign Ministry did not openly spurn the concept of the peace process in the first place, hadn't declared it dead several times over the past year, and if the talks themselves hadn't been stalled for well over a year.
Last 5 posts by Jason Ditz