The pre-trial Article 32 hearing opened today for Staff Sergeant Robert Bales, accused of single-handedly carrying out the 3/11 massacre in the Kandahar Province, for which he is being charged with 16 counts of murder.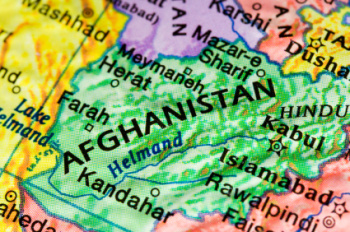 The first day of hearings opened with prosecutor Lt. Col. Jay Morse saying the attacks showed "chilling premeditation," and a fellow soldier testifying that Bales told him he "shot up some people" at the first village before leaving to hit a second village. The soldier said he didn't believe it was possible.
Another soldier, Cpl. Godwin, who was sent out to apprehend Bales after the second massacre, said Bales appeared "indignant" that someone reported him missing when he returned to the outpost covered in blood, and that Bales asked him to destroy evidence of the massacre after his detention.
"It's really hard," Godwin said of Bales' request to bleach the blood off his uniform. "You have a guy and whether you like him or not, you're supposed to be loyal to him. That's what the military preaches."
Bales appears to have been angered by an IED incident a week earlier, in which Master Sergeant Clifford Uhrich, the top non-commissioned officer at his base, was badly wounded. Others reported Bales was drinking the night of the attack and had been taking steroids, which Cpl. Godwin said made him lose his temper more easily.
Bales' wife, Kari Bales, says she is convinced of her husband's innocence and that he wasn't capable of carrying out the sort of attack of which he is accused. She added "I don't think we have even begun to have the truth."
Last 5 posts by Jason Ditz