Turkish Foreign Ministry officials are denying media reports that claimed Israel had proposed a significant effort at reconciling their strained relations, insisting that comments by Israeli Deputy Director General of Foreign Ministry Pinhas Avivi were "nothing new."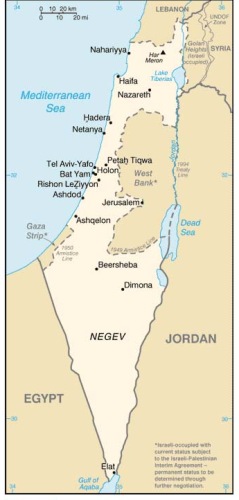 The once close allies have seen their relationship crumble over the last few years, with the Israeli attack on the Mavi Marmara, a Gaza-bound Turkish aid ship ending with the killing of several Turkish citizens being the biggest single stressor on the relationship.
Turkish media had initially claimed Israel was ready to finally apologize over the killings, something officials have repeatedly ruled out in the past, but Turkish officials say that this is not the case and that Israel's offer of talks did not include an offer for an apology.
Turkish FM spokesman Seiçuk Ünal insisted that Israel's comments to Turkish newspapers were not reflective of their comments in private and that instead of making statements to the press they should negotiate directly with Turkey on normalization of the relationship.
Last 5 posts by Jason Ditz