The Israeli Knesset has agreed unanimously to disband today, setting the stage for an early election on January 22 of next year, months ahead of the initially scheduled October vote.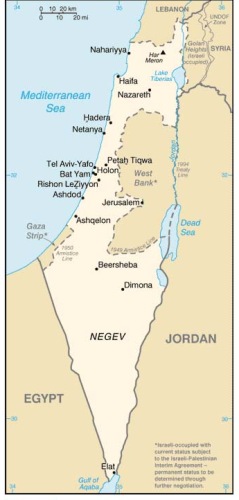 The early polls show a virtually insurmountable lead for Prime Minister Benjamin Netanyahu's Likud Party, which is expected to net considerable gains and breaking the Kadima plurality, and setting the stage for an even more dominant right-far-right coalition.
The big questions will be the split among the other parties, with early polls suggesting Labor may be able to recapture its traditional roll as a "top two" party in Israel after an ugly split with former leader Ehud Barak, whose Independence Party may not win a single seat.
The Kadima Party, currently the opposition leader, is expected to lose the vast majority of its seats, with current polling putting them in the 6th or 7th position, as Yisrael Beiteinu and Shas remain flat and Yesh Atid, a new party seen as something of a spiritual successor to the free-market Shinui Party, positioned as a major new opposition faction.
Last 5 posts by Jason Ditz