While the Turkish government has refused to provide any details about the supposedly "objectionable" material they seized from a detained Syrian passenger plane earlier this week, Russian Foreign Minister Sergey Lavrov has provided some details.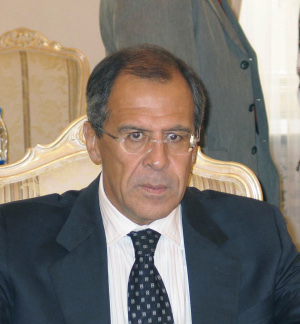 According to Lavrov the plane's cargo included electronic parts related to radar systems, conceding that the parts were theoretically "dual purpose" but insisting that there are no international conventions preventing such shipments. He added that Russia is demanding the return of the cargo.
Russia routinely sends arms shipments to Syria, but does so by sea, not aircraft. They denied using the plane to "smuggle," noting that with the sea shipments they have no reason to try to do so in the first place.
Turkey forced the civilian plane down and held it for several hours. Russia has complained that this amounted to an act of "air piracy," while Syrian officials have accused Turkey of lying about the claims that they found anything illegal, adding that the cargo manifest was accurate and legal.