Israeli settlers have long believed themselves above the law, and considering how rarely attacks on Palestinians ever seem to result in a serious investigation, let alone charges being filed, they may have been justified in this belief.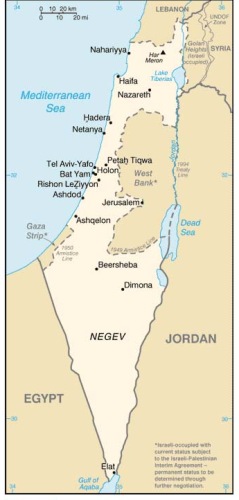 But while it seemed to be all fun and games when settler "price tag" attacks were focused on mosques and Christian churches, the number of such attacks being directed at the Israeli military seems to have been the final straw, prompting the Netanyahu government to authorize the creation of a "Jewish terror" unit for the West Bank.
The police unit will have its own commander and dozens of policemen who will be dedicated solely to preventing settler attacks on Israeli military and "conspiracies" against the public order.
The department's creation was the result of recommendations by a panel set up last december to deal with such attacks. Even other proposal made by the panel was rejected, however, leaving open the question of how seriously Israel is treating the situation, and whether this force's creation is just a "token" effort.
Last 5 posts by Jason Ditz