Leader of the opposition Pakistan Tehreek-e Insaf Imran Khan, fresh off a weekend peace march which was broken up by the Pakistani military on the road to South Waziristan Agency, is pressing for the United Nations to act on US drone strikes against Pakistan's tribal agencies.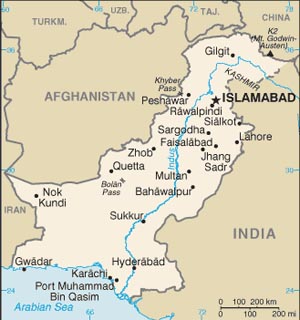 Khan, an outspoken opponent of the drone strikes, urged the UN to move against what he called an overt violation of their own charter while hitting at the Zardari government for not doing more to stop the attacks.
Khan said the government had blown a "golden opportunity" over the weekend in moving against his anti-drone peace march, saying that backing the march would have been a signal to the world that they oppose the strikes, as they claim.
The Zardari government has insisted that they oppose the strikes and believe they are counterproductive, but have been tepid in direct criticism of the US, saying they support their goals, and leading the US to conclude they have "tacit consent" to continue the attacks.
Last 5 posts by Jason Ditz