Israeli Prime Minister Benjamin Netanyahu has announced today his intention to dissolve parliament and hold early elections, saying that he will hold the vote "as soon as possible," pointing to a likely January 15 date for the vote.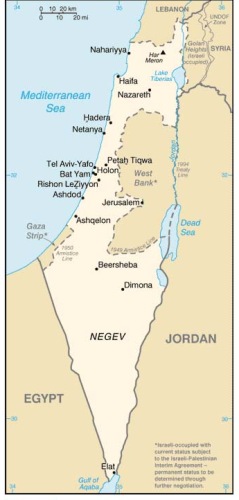 The vote will be about eight months earlier than scheduled, and just a hair before the four year anniversary of the last vote. Netanyahu said the primary reason for the early vote is that the current split coalition won't be able to pass a budget.
Netanyahu's Likud Party is the odds on favorite to form another government after the election, potentially netting an even bigger plurality than he already has, with the Kadima Party in turmoil and Defense Minister Ehud Barak's Independence Party polling very poorly in early estimates.
If anything the vote will rejuggle the coalition's minor partners, with the far-right religious Shas Party fighting with the far-right secular Yisrael Beiteinu Party for seats and the loser potentially ending up in the opposition.
Last 5 posts by Jason Ditz