Speaking today at a conference in Moscow, Iraqi Prime Minister Nouri al-Maliki insisted that his government is determined to maintain a policy of non-interference with its neighbors and will not get involved in the ongoing Syrian Civil War.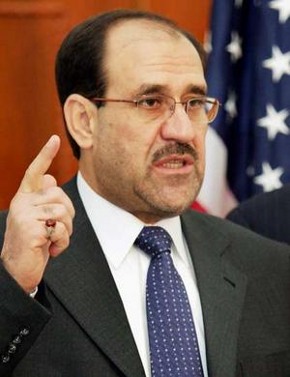 "Iraq will not become part of the flaring fire near our borders in Syria," Maliki added. That is indeed the hope not just for Iraq but for many countries in the region, but as the battle gets more bloody, staying out of it is a difficult task.
Iraq has struggled with this in particular, as they have faced repeated allegations of allowing Iran to smuggle weapons into Syria by way of Iraqi airspace. Iraq has rejected the claims and pressed for evidence, which has not been offered.
While the Syrian fighting has not directly crossed the border into Iraq the way it has in Lebanon and Turkey, Iraq has also seen a dramatic increase in violence across the border region, and so has not been unaffected by the war.
Last 5 posts by Jason Ditz