The march against US drone strikes in Pakistan culminated today in the city of Tank, with PTI party leader Imran Khan warning that the continued strikes against the tribal areas are only creating more hatred for the US.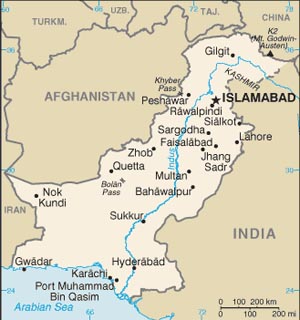 Khan went on to slam the Zardari government for not making a more serious effort to end the US strikes, promising a march against the capital city of Islamabad at some point in the future, while also predicting electoral success for the PTI in the next vote, with their campaign centering around calls to end US strikes and to normalize the legal system in Pakistan's tribal areas, limiting military control over the regions and granting them comparable rights to the rest of the nation.
The rally included dozens of foreign activists opposed to the strikes, including 32 Americans who attended despite repeated warnings by US diplomats not to do so. The activists complained that a large number of innocent civilians have been killed in the attacks.
The US has insisted that the drone strikes are "accurate" to the extent that it has been willing to discuss them at all, but at the same time has refused to provide any details about the program's victims, with only a few dozens of the thousands slain ever named.
Last 5 posts by Jason Ditz