Israeli warplanes flew in low over southern Lebanese villages today, carrying out mock attacks on the civilian population of the region in what experts say was retaliation for yesterday's drone overflight in southern Israel, which isn't clear to have had a thing to do with Lebanon in the first place.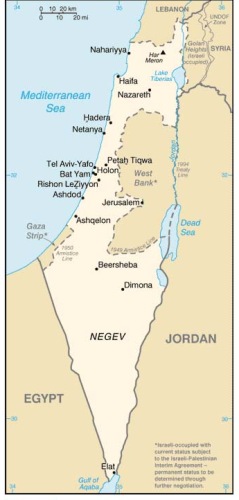 Israeli officials confirmed the shootdown yesterday, but have deferred on assigning blame for exactly whose drone it was, apart from saying it probably had something to do with Iran.
Exactly how Iran would've gotten a drone up in southern Israel is unclear, and Israeli officials ruled out the theory that the drone had come from the Gaza Strip. Though some MPs speculated Hezbollah might have conceivably been involved Lebanon's border with Israel is in the north, and it isn't clear how they'd have launched a drone in the first place.
Indeed the drone is something of a mystery, and Israel has declined to provide any details on what sort of drone it was, if it was armed, or what it was doing in Israel. Brigadier General Yohanan Locker said he believes the drone was "mainly for show" and not a serious threat.
Last 5 posts by Jason Ditz