The Obama Administration's sudden announcement earlier today that it intends to provide $450 million in "emergency" foreign aid to Egypt was met with a lot of surprise from Congress and a lot more questions than they had bargained for.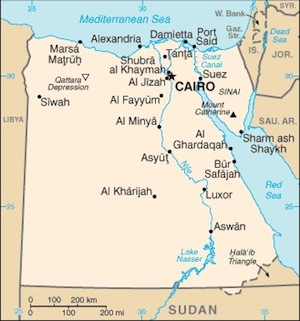 "I am not convinced of the urgent need for this assistance," noted Rep. Kay Granger (R – TX), who said she was not comfortable in endorsing the plan that the State Department told Congress would be moving forward. Granger chairs the House appropriations subcommittee on foreign operations.
In practice that means Granger can hold up the $450 million "emergency" transfer as well as the rest of the $1 billion aid package that the president has "pledged" to Egypt's new government.
The aid package was initially announced in May of last year, but the outline at the time was only to provide $190 million in this distribution. Egypt is claiming a major budget shortfall, which is why the administration figured they could speed up the payments.
The US is also backing a $4.8 billion aid package Egypt is seeking with the IMF, and the State Department insisted that the new aid was necessary for he "stability and democracy in Egypt and the wider neighborhood."
Last 5 posts by Jason Ditz