Speaking at a news conference today, Gen. Martin Dempsey said that his heretofore unannounced meeting with Pakistani Chief of Army Staff Gen. Parvez Kayani has been indefinitely postponed.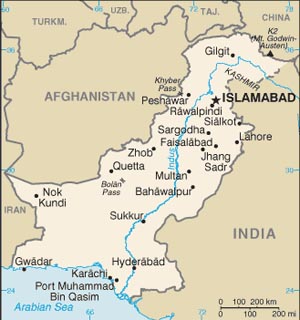 Dempsey denied that the trip was "secret" even though it had not been reported beforehand, and said that the mutual decision to postpone was based on massive anti-US protests on the streets of virtually every major Pakistani city.
Dempsey termed the anti-US protests "internal issues" for Pakistan to deal with, and said he would remain in Afghanistan instead of going on to Pakistan, making visits to Helmand and Kandahar.
The two were evidently scheduled to discuss joint operations against militant factions operating along the border between Afghanistan and Pakistan, particularly the Haqqani Network, which is based in North Waziristan Agency.
Last 5 posts by Jason Ditz