The Palestinian Authority is set to go to the UN General Assembly on Wednesday with a proposal to upgrade their status to "nonmember state," a step up from their current position of observer status.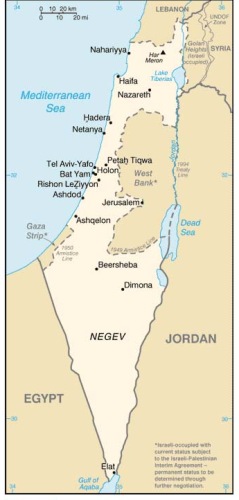 While last year's attempt at the UN Security Council failed amid US veto threats, this year's approach to the General Assembly is almost certain to pass, with a strong majority of the 194 members likely to vote in favor and no vetos in the mix.
At the same time, the move is expected to enrage Israel and the US, which have opposed any recognition of Palestinian statehood in the absence of an official agreement to that effect from the Israeli far-right government. Israeli-Palestinian talks have been stalled for two years.
Giving support for the two-state solution in comments today, UN chief Ban Ki-moon cautioned that the "door may be closing, for good" on the possibility, criticizing Israel for its continued settlement expansions. Though the US has termed settlement expansions "unhelpful" they have also used their veto to protect Israel from any official censure by the Security Council.
Last 5 posts by Jason Ditz