Thousands of giant billboards favorably depicting Iran's supreme leader are posted up throughout neighboring Iraq, in a reminder of how much influence Iran has gained in Iraq as a result of the US war there since 2003.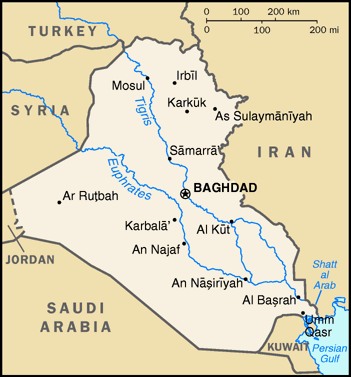 The major geopolitical blunder of the Bush administration's reckless war in Iraq – aside from the moral, legal, and humanitarian blunders – was that Iraq's majority Shiite country came under the influence of the region's Shiite powerhouse Iran, which happens to be a US foe.
The posters of Grand Ayatollah Ali Khamenei were put up in Shiite neighborhoods in Baghdad and across Iraq's Shiite-dominated south last month. They remain up even though they were supposed to be temporary.
While the Shiite dominated Iraqi leadership, headed by the dictatorial Prime Minister Nouri al-Maliki, use their Iranian alliance for geopolitical reasons, the Shiite community in Iraq is not exactly pleased with the displays of Iranian leadership.
"When I see these pictures, I feel I am in Tehran, not Baghdad," Asim Salman, a Shiite and owner of a Baghdad cafe told the Associated Press. "Authorities must remove these posters, which make us angry," shining light on the residual animosity Iraqis still feel toward Iran, with whom they fought a brutal eight year war with in the 1980s.
Iranian influence in Iraq is widespread and undeniable and is just one of the many unintended consequences of the US's murderous, failed escapade in the country.