Kenyan Army officials have confirmed that a soldier involved in the invasion of the southern Somali city of Kismayo attacked a group of civilians wait in line outside of shop in Janay Abdalia, near the city, killing six of them and seriously wounding two others.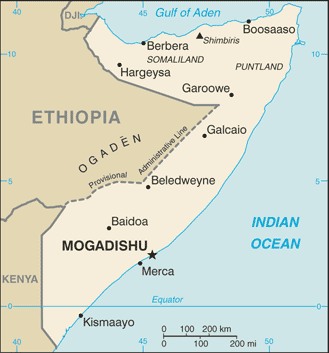 The Somali Army was critical of the incident, calling it a "deliberate killing" of innocent civilians. The Kenyan military downplayed the incident, saying that it was "unfortunate" but not indicative of the Kenyan forces' "utmost care and concern" for civilians.
Kenyan officials also said that the soldier involved in the attack has been "disarmed" and is being kept in seclusion pending an investigation. They added that the soldiers had been attacked earlier in the day by militants near that village.
Kenyan troops, as with the other troops involved in the African Union's operations in the country, have been accused of a number of attacks on civilians over the past several years.
Last 5 posts by Jason Ditz