In a move that surprised many, the Justice Department has released a partial list of the Guantanamo Bay detainees who have been officially approved for transfer to other countries. The list included 55 of the 86 prisoners who have such approvals.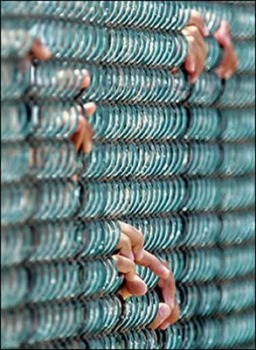 It was a surprise because in 2009, when groups first began seeking this list of names, the Obama Administration announced that the names could never be released because they were a vital "secret" that needed to be kept for negotiation's sake.
The lawyers of the detainees cheered the move, saying it would be very useful to now be able to advocate for their clients' release by name, and urging the government to follow through on the move by actually transferring the people.
This is unlikely to happen, however, as the majority of those named in the new list are Yemenis, and the Obama Administration has said it considers Yemen "not stable enough" to keep the detainees from becoming militants if they were released.
Last 5 posts by Jason Ditz