Another Friday means another day of anti-US protests around the globe, as tens of thousands of demonstrators took to the streets in Muslim countries to protest a YouTube trailer for an anti-Muslim film. The worst of the violence in the demonstrations was in Pakistan.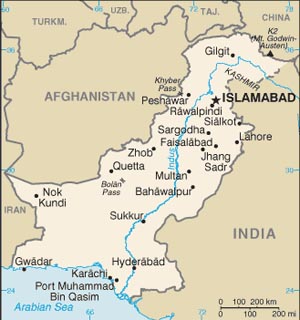 Pakistan's attempts to keep the anti-US protests semi-organized by declaring a national holiday today was a miserable failure, as the tens of thousands of demonstrators clashed with police, leaving 25 people killed and another 160 wounded.
By far the deadliest incidents were in Karachi, where protesters set fire to police vans and at least three movie theater, burned tires and US flags. The clashes with police ended with between 12 and 14 people slain, including a Karachi policeman.
Protests took place in a number of countries, with major rallies in Indonesia and Bangladesh. New nations seeing protests were Germany and Norway, where members of those nations' Muslim minorities condemned the film.
All told the protests have seen at least 55 people killed worldwide in a little over a week. Pakistan accounts for roughly half of this, while places like Libya also saw significant violence.
Last 5 posts by Jason Ditz