Speaking today in a video conference call, President Obama and Afghan President Hamid Karzai discussed a wide range of issues related to the "Strategic Partnership" pact signed in May, which agreed to keep US troops on the ground through 2024.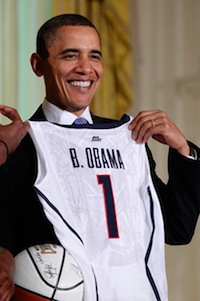 The two agreed to continue on with the assumption that this pact was in place, despite the US halting the transfer of the Bagram Prison over concerns that the Afghan government might conceivably give some of the detainees trials in the future.
The meat of the conversation, however, seems to have been related to the surge in green-on-blue, or "insider" attacks by Afghan forces, which have killed 51 NATO troops this year alone, including six this past weekend. The US has dramatically cut back interaction with Afghan forces, and entirely halted training.
Despite the cutback in operations, the White House insists the war remains on track and that the timetable will not be changed for the occupation.
Last 5 posts by Jason Ditz