Most protests against the US around the world today centered on embassies and consulates. In occupied Afghanistan, the protesters flocked to a US military base inside Kabul, throwing stones at the base and burning cars parked along the road before attempting to storm the gates, clashing with police.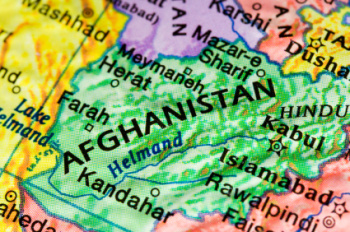 The protests are, like elsewhere in the world, nominally about an anti-Muslim film, but in Afghanistan anger over a decade of military occupation and civilian casualties add a deep undercurrent of resentment to the spur-of-the-moment rallies elsewhere.
As with the other protests, police arrived en masse in an attempt to force protesters away from the site. Reports are that the two sides exchanged fire, though Afghan police later denied that they had fired any shots, and no injuries were reported on either side. An Afghan soldier did open fire on six civilian contractors in an unrelated incident in the far south, however.
The Afghan government was among the first to ban the YouTube trailer causing the recent protests, but it does not appear to have done much to reduce anger among the locals.
Last 5 posts by Jason Ditz