Speaking on CBS, former US Ambassador to Israel Martin Indyk expressed confidence that whichever president is elected will attack Iran in 2013, saying that even though "Iran doesn't have a nuclear weapon" such a war could at best be put off another six months.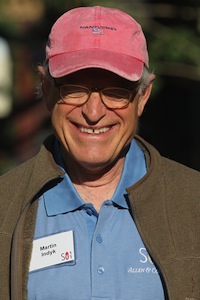 Indyk also sought to downplay the recent split between President Obama and Israeli Prime Minister Benjamin Netanyahu, saying the difference "isn't that great" and that when push comes to shove Obama will follow through on his "commitment" with the war.
This reflects yesterday's claim by Ambassador Susan Rice that there is "no daylight" between Obama and Netanyahu, which was almost immediately refuted by the Israeli ruler, who on the exact same show went on to press US voters to elect a hypothetical candidate who was willing to set "red lines" on starting the war.
A top AIPAC official and the first director of the AIPAC-linked WINEP, Indyk has served two terms as US Ambassador to Israel and is an outspoken supporter of moving against Iran. He has been publicly claiming Iranian nuclear weapons are imminent since at least 1999.
Last 5 posts by Jason Ditz