The US military admitted on Monday that a detainee at the Guantanamo Bay prison has died, though they refused to disclose the identity the detainee.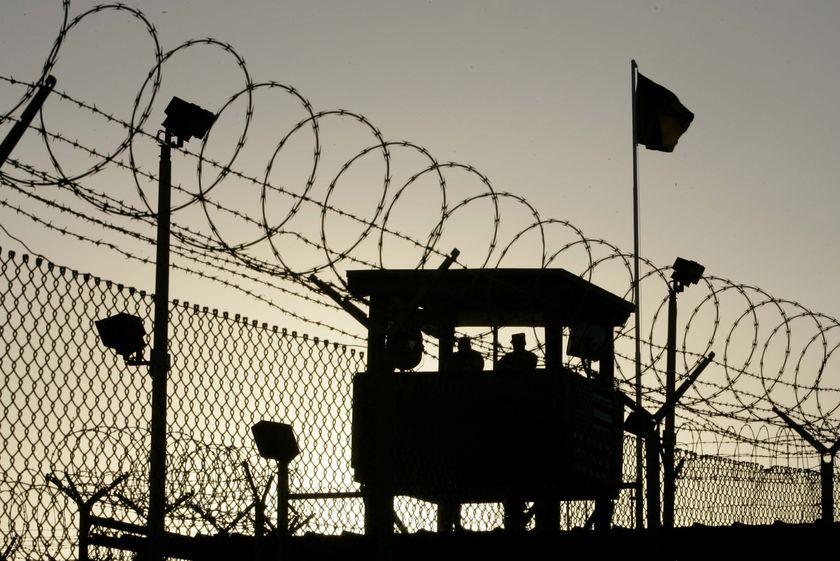 The US military's statement said the detainee was found dead in his cell on Saturday afternoon. "While conducting routine checks, Joint Task Force-Guantanamo guards found the detainee unconscious and unresponsive," it said.
"The guards immediately performed first aid and summoned medical personnel to the scene. The corpsmen provided emergency medical treatment and quickly transported the detainee to Naval Hospital Guantanamo. After extensive lifesaving measures had been performed, the detainee was pronounced dead by a physician."
An investigation into the cause of death has reportedly already started and an autopsy will be carried out, the statement said. There have been at least 8 other deaths of Guantanamo detainees, some of them apparently suicides.
But some of the cases of death have brought criticism and accusations of homicide. In June 2006, three detainees were found dead in their cells, hung from the neck. The Department of Defense said it was a coordinated act of suicide.
But the autopsy reports revealed the detainees were gagged and had their hands tied behind their backs when they were found, prompting questions about whether or not something can even physically gag themselves, tie their hands behind their backs, and then hand themselves.
President Obama came into office and signed an executive order into law which demanded the Guantanamo Bay detention center be dismantled within one year. Soon after, Obama officially signed on to a system of indefinite detention for most of the remaining detainees, which now number 167 after this latest death.
Last 5 posts by John Glaser