Egyptian officials are bashing reports that the Israeli government is trying to sabotage their submarine buys, saying that the deals are between Egypt and Germany and are none of the Israel's business.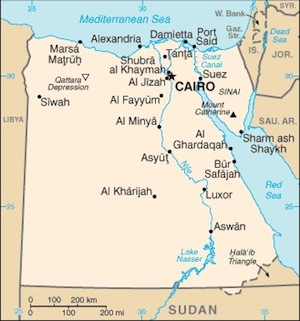 "The only two parties determining the fate of this deal are the German and Egyptian governments and not Israeli newspapers which try to destabilize security within Egypt," one Egyptian official was quoted as saying.
Egypt had a deal to acquire two submarines from Germany, and Israeli officials were quoted in the Israeli press as saying that they were demanding Germany reverse the plan. German Defense Ministry officials were also claimed to have promised to oppose the deal
Israel has regularly been proactive in trying to get arms deals cancelled when their neighbors acquire them, but it would be unusual for them to do so with Egypt, a long-time ally.
Last 5 posts by Jason Ditz