The Egyptian military has retracted a claim from earlier this month that they had killed 20 "militants" in the Sinai Peninsula in a helicopter attack on a village, and seven other a few days later, saying that only 11 people have been killed in their entire offensive since it began at the start of the month.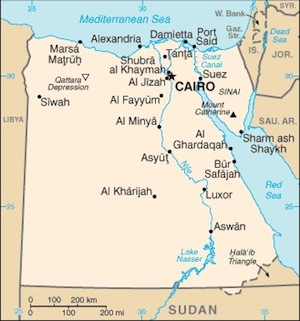 The statement put the overall toll in "Operation Eagle," which began on August 5 after an attack on a police station, at 11 "terrorists" killed, one wounded, and 23 people arrested.
This is a surprisingly low toll for what was supposed to be an extremely high profile crackdown, and particularly one which Egypt has used to justify deploying tanks into the peninsula, fueling a row with Israel.
The low figures are doubly concerning when one considers Egyptian media reports of troops forcing their way into random Sinai homes looking for "suspects." If a month of operations has only netted 23 arrests, it seems difficult to justify full scale raids on entire villages.
Last 5 posts by Jason Ditz