A high-profile group within the Democratic Party is condemning the Republicans for planning to air a video tribute to Rep. Ron Paul (R – TX) at their national convention, saying it is unacceptable to pay tribute to Paul given his foreign policy positions and "dangerous" for Gov. Romney to maintain any link with Paul.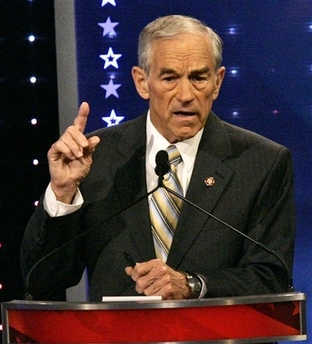 Rep. Paul has regularly opposed US foreign policy and wars in general, but it is his criticism of US-Israeli ties as well as his 2009 criticism of the then-ongoing Israeli attack on the Gaza Strip in an appearance on PressTV that has earned him particular scorn.
"Paying tribute to this man who disparaged the US-Israel relationship on Iranian television … is a national disgrace," insisted the National Jewish Democratic Council in their statement.
Romney aides confirmed the plan for the video, saying it was a "short tribute" and was appropriate. Republican Jewish Coalition director Matt Brooks said a short video of Rep. Paul was a "small price to pay" for keeping him from making a speech at the convention.
Paul's son Sen. Rand Paul (R – KY) will be speaking at the Republican convention, but Rep. Paul will be delivering his own speech at the University of South Florida after the RNC snub.