NATO warplanes pounded a gathering of "armed men" in Afghanistan's Kunar Province late Saturday, with officials saying "at least two dozen" of them were killed. NATO insists none of the slain were civilians.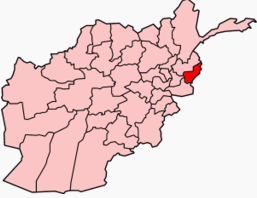 The exact toll is unclear, however, as provincial officials say that the toll could be closer to 40 or 50 people slain. The people were apparently arguing about the disputed death of a relative, and one of the families sought Taliban help to get revenge.
Two of the slain were identified as Maulvi Nur Mohammad and Atiqullah, the top two Taliban officials in the village, and they apparently had been in the process of ordering a public execution. No word on if the person tapped for execution survived the NATO attack.
Chapa Dara District is the area bordering Pakistan, and is also believed to be a staging ground for Pakistani Taliban fighters raiding Bajaur and the Swat Valley. It is unclear form reports if the Taliban killed today were local or were Pakistanis.
Last 5 posts by Jason Ditz