The first elected president of post-revolution Egypt Mohamed Mursi was supposed to be a major step toward freedom for Egyptians, and the way he deftly sidelined the military junta last weekend increased hopes that he would do exactly that.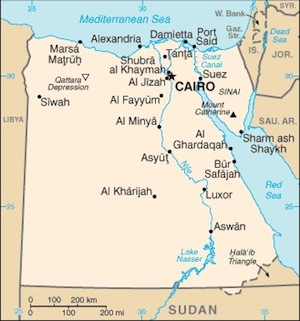 Today though, the concerns are about what kind of president Mursi is going to be, as State Prosecutors announce new cases against a pair of Egyptian journalists and the state censorship unit has seized an entire issue of al-Dostour.
The longtime opposition newspaper was raided over the weekend by security forces on charges that they had criticized Mursi and by extension were "fueling sedition" nationwide.
All of this is fanning concerns that the Muslim Brotherhood's Freedom and Justice Party (FJP), having taken the presidency and dominated parliamentary elections, is looking to solidify its hold on power using the same tactics that the Mubarak regime did.
Last 5 posts by Jason Ditz