Egyptian troops attacked two villages along the Sinai border with Israel today, killing seven "suspected militants" and arresting an unknown number of others. They also claimed an anti-aircraft missile was seized. Militant leaders reportedly killed two tribesmen in the area.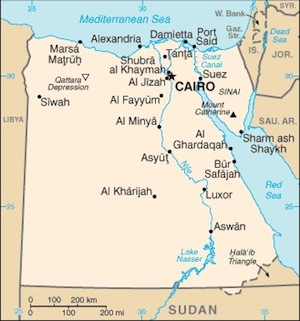 Egypt is in the midst of a major security crackdown in the eastern Sinai after an attack on a police station. The Obama Administration is currently engaged in talks with Egypt on increasing their own role in the operation.
The crackdown isn't sitting well with some of the locals, however, as Egyptian media is reporting residents condemning "brutal" troops forcing their way into homes and detaining people as suspects without any justification.
Egypt has long had a very minimal security presence in Sinai, but after the latest round of attacks Israel approved an increase in their forces in the area. If the offensive continues to alienate the locals it could well become a much bigger security headache.
Last 5 posts by Jason Ditz